The use of pressure
While pressure is being used for purposes different, it is described by classification used in a field / feature. Pressure source.
Classification according to Business
Areas where the air pressure is used and the agricultural, mining, manufacturing, construction, services, household goods,toys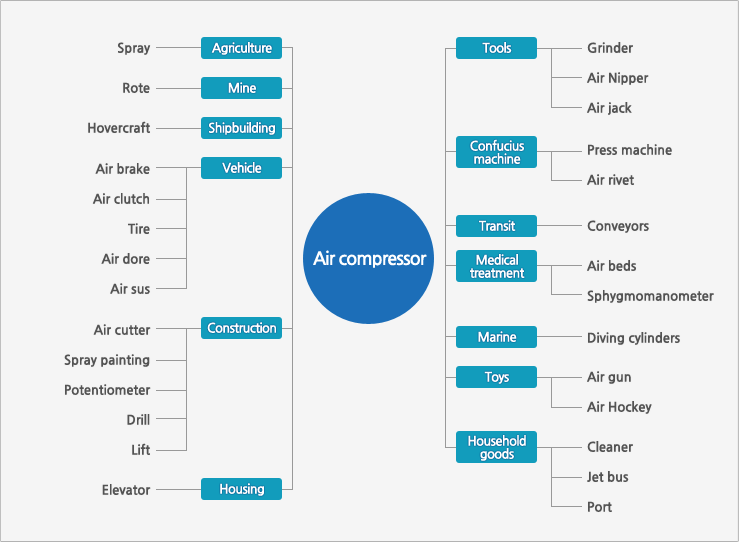 Classification according to compressor performance
Compressor is classified as a function of air energy, such as round-trip representing the rotation please refer to be as follows.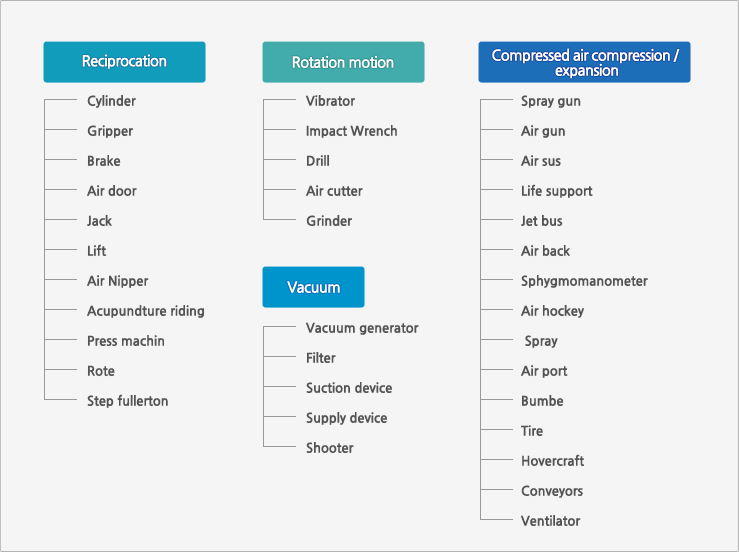 Classification according to the energy source
The most of compressor is used in many cases in the manufacture company, and Using compressed air supplied from the compressor as an energy source. In other field of product, such as small and full-sized of which has special feature.